---
Arnaud Waché, President at AWBP Solution, will be speaking on the topic of bitumen opportunities for storage operators at StocExpo Europe 2019. Here he provides an overview of his talk:
During the summer of 2018, at the peak of that year's road building season, many bitumen supply shortage situations were reported throughout Northern Europe. This created issues for road builders and membrane manufacturers - the main buyers of bitumen.
If bitumen consumption continues to remain at a stable rate in Europe, production is under severe pressure. It has declined significantly over the past eight years, from 20 million t in 2010 to 17.5 million t in 2018. A rise in demand or any supply disruption has, therefore, the potential to create serious issues in the market.
There are many reasons for the reduction in bitumen production. Firstly, bitumen is made from crude residue and its production is not particularly profitable when compared to residue conversion. Because of this, many refiners have preferred to invest in conversion capacity above bitumen production.
Also, most of the refineries producing bitumen are old and struggle to remain competitive due to the excess of refining capacity in Europe. In fact, many European refineries that formerly produced bitumen have fully closed, what with bitumen adding complexity and cost to refinery operations. Bitumen production requires the processing of specific crudes – heavy and high sulfur – which impacts refinery operations. With this in mind, some refiners have decided to switch to easier crudes and focus on other products. The crude oil market situation itself does not help things – the most popular bitumen crudes, Venezuelan and Iranian crude, are getting very difficult if not impossible to source due to different reasons.
Countries such as Switzerland, Norway, Denmark, Ireland and Slovakia have stopped bitumen production entirely because of the above. Many countries are also failing to cover their bitumen consumption with local production. For instance, France, despite having six refineries producing bitumen, is short by 600 000 tpy. Consider also, the UK has been a major importer of bitumen since 2013; in 2015, the Netherlands produced less than half of what it produced in 2014; and production in Belgium has reduced by a third since 2010.
This supply situation is not expected to improve, even with the coming introduction of IMO 2020. In theory, bitumen would be the perfect alternative for refiners to get rid of high sulfur residue that has been going into bunkers. However, it is not that simple as not every refinery can process bitumen crude; not every high sulfur residue stream can go into the bitumen pool; and bitumen logistics are dedicated, expensive to operate and require major investments. Few refineries can afford this move in Europe and if they invest, they are likely to target conversion projects rather than bitumen production.
Storage operators should then carefully study the opportunity for themselves and start engaging with possible candidates for storage. It is important to understand who the potential candidates are, and what storage operators have to offer to get additional revenues from this niche product.
Arnaud Waché is one of over 30 industry experts speaking at StocExpo Europe 2019, which will be celebrating 15 years of success when it returns to the Ahoy in Rotterdam, the Netherlands, on 26 - 28 March 2019.
Read the article online at: https://www.tanksterminals.com/storage-tanks/25022019/bitumen-opportunities-for-storage-operators/
You might also like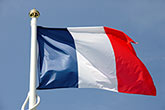 The implementation of HyPSTER, a green hydrogen storage demonstrator in a salt cavern located in Etrez, France, is progressing.