---
Technology, engineering and project management company Neste Jacobs and INA – Industrija nafte, d.d. (INA) have signed an agreement for Neste Jacobs to perform a comprehensive energy efficiency study of INA's Rijeka oil refinery in Croatia. The energy efficiency study will be done by utilising Neste Jacobs' proprietary NJe2 concept and is aimed to provide a review of the existing energy consumption, energy sources and energy producing and consuming assets within the refinery and in the logistics terminal area. The target is to identify feasible energy efficiency improvement possibilities in the Rijeka refinery and in the logistics terminal with reference to INA's ISO 50001:2011 certified energy management system.
Neste Jacobs has longstanding experience in improving energy efficiency in petroleum refinery environments. On top of energy efficiency studies, Neste Jacobs has strong hands on experience in designing energy efficient solutions and improving energy efficiency through operational excellence. For these purposes Neste Jacobs has developed its proprietary NJe2 concept."We are extremely excited to perform the energy efficiency study for INA's Rijeka refinery", said Jarmo Suominen, CEO of Neste Jacobs. "This is an important milestone for Neste Jacobs in providing our proprietary NJe2 energy efficiency solutions internationally for the hydrocarbon industries and in this particular case for a petroleum refinery."
"Neste Jacobs has the right combination of competence to conduct the energy efficiency study for INA. We already have previous experience of working with Neste Jacobs in other areas and I am convinced that Neste Jacobs, with their comprehensive and in-depth approach, will deliver excellent results for our constant strive to improve the energy efficiency of the Rijeka refinery, which demonstrates INA's commitment to investments that are able to secure long term and sustainable development of the company", said Bengt Oldsberg, Executive Director of Refining and Marketing at INA.
Adapted from press release by Rosalie Starling
Read the article online at: https://www.tanksterminals.com/storage-tanks/23032016/neste-jacobs-to-perform-energy-study-for-ina-refinery-2845/
You might also like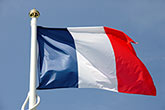 The implementation of HyPSTER, a green hydrogen storage demonstrator in a salt cavern located in Etrez, France, is progressing.