---
Lukoil, Aurecon, ICIS China and Nomar Investment are just some of the major names taking to the stage as part of the conference programme at Tank Storage Asia 2016, Asia's only show dedicated to the bulk liquid storage industry. The exclusive two-day event, which takes place on 27 & 28 September at The Marina Bay Sands, Singapore, will tackle the sector's critical issues, providing delegates with ideas, inspiration and development opportunities.
Anyone looking to grow, invest or simply thrive in the Asian storage sector, should look no further than the talk by Bashar Jazmati, Lukoil's Business Development Manager Asia Pacific. Jazmati will examine market trends, around where investments in Asia are being focused. He will explain the key drivers behind the recent investment push, and will explore the fundraising criteria investors and financial backers look for in such projects.
With investment in mind, Christopher Hewitt, Partner at Moulis Legal, will analyse the risks and opportunities for tank storage projects under the TPP, FTAs and BITs. Hewitt will scrutinise cross-border investment and asset protection under trade agreements and conflicting Asian legal regimes. Plus, he will describe how to prevent and manage investment disputes in Asia under the TPP, FTAs and BITs.
Continued oversupply of oil, largely driven by low prices, has led to record storage levels in Asia, and across the globe. In March 2016, oil-product inventories in Singapore stood at around 57 million barrels, about 11.5 million barrels more than the same time last year. As a result, people will be thinking about the short-mid and long-term effects of the current oil price environment on investment in storage. Jack van Lint, Managing Director at Nomar Investment, will analyse the impact its having from both a strategic and investor point of view.
Asia is expected to develop an additional 45 million m3 of crude oil storage capacity between 2015 and 2017, and with the economy growing faster than the rest of the world, looking towards the future is key. With this in mind, Ellen Ruhotas, Managing Director of Ratio Group, will present 'Forecasting the terminal developments by country in Asia'. Ruhotas will update delegates on greenfield and brownfield developments in the region, and the areas showing opportunities for growth.
Following the same theme will be Benjamin Tang, Wood Mackenzie's Senior Research Analyst, Asia Pacific Refining and Oil Products, who will take to the stage to present 'Asia's future oil product trade flows - implications for storage'.
Many of the speakers will be taking a more general industry specific focus, for instance, Jeroen Overbeek, Aurecon's Ports & Marine Leader – Asia, will be looking at the many challenges of developing ports and terminals. He will be using a case study from Aurecon, specifically focusing on Indonesia, to highlight the numerous issues faced.
Maintaining the industry emphasis will be Ato Ansori, Business Development Manager at PT Java Diamond, who will speak in partnership with Wilfried Kleiser, Senior Project Manager at Siemens. Together, Ansori and Kleiser will explore the integrated control and safety system, for terminal automation, at LPG Pertamina, Jakarta.
The Tank Storage Asia 2016 conference runs alongside a packed exhibition hall, with over 75 suppliers from across the region using the show to launch products and services.
Edited from press release by Angharad Lock
Read the article online at: https://www.tanksterminals.com/storage-tanks/22082016/tank-storage-asia-2016-conference-programme-finalised-28407/
You might also like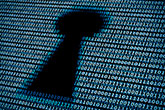 New research by DNV has revealed that the energy industry is boosting its cybersecurity spending, as heightened geopolitical tensions and the accelerating adoption of digitally-connected infrastructure have sparked concerns over the sector's vulnerabilities.