---
On day three of the StocExpo 2016 Conference, Eduard J. Smits, Manufacturing IT, MES at Accenture, is expected to a look the convergence of IT and OT in terminal operations. Below, he has provided details of his talk:
The overarching megatrend, Smits stated, is Industry 4.0, originating from Germany. It is characterised by a digital transformation. Industry 4.0 is about hyper connected systems, with many and cheap hardware components, often self-learning.
In Europe there are mostly Brownfields. Oil and Gas assets are known for a conservative attitude towards new technology. It is a given that an asset investment needs to pay back over a 30+ year period, while the cycle of IT development is much faster. This life-cycle discrepancy has an impact on how to innovate effectively in the Oil & Gas industry. This is further articulated by the highly dynamic and changing markets for our Oil & Gas clients.
In general, before IT/OT innovations can pay off, there needs to be an IT/OT alignment. Often the OT department has a very strong operational view, while IT is faced with a fast development cycle and demand for change and agility. This is where Accenture has a proven approach to assist our clients to create a client specific approach to assist the Digital Transformation, a data centric and data driven company.
The predominant reasons for investments in IT are maintenance, safety and compliance, Smit continued. These domains require ever more and varying amounts of data. At a high level we see two data streams: business critical data, usually collected using proven technology and often hardwired. For Operational Improvement and experimental (non-critical) data new IoT technologies are a low threshold solution.
These domains may further be supported and strengthened by Mobility, Agile software development (apps), the Mobile Worker and advanced analytics, often supported by Artificial Intelligence. Combining diverse data sources like actual sensor data and input from unstructured data (e.g. quality documents or engineering drawings in Hadoop environments) produce even more valuable data for managers to make decisions and improve efficiency.
Many initiatives are currently driven by small and medium sized companies with a strong focus on a particular specific expertise (leak detection sensors for example). The business benefits will be achieved by integrating these point-innovations into an end-to-end reliable data supply chain, a key focus area of Accenture.
Edited from press release by Angharad Lock
Read the article online at: https://www.tanksterminals.com/storage-tanks/14032016/eduard-j-smits-stocexpo-2016-interview-2750/
You might also like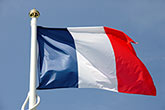 The implementation of HyPSTER, a green hydrogen storage demonstrator in a salt cavern located in Etrez, France, is progressing.