---
Tank storage facilities are integral to the oil and gas, petrochemical and chemical industries.
Their numbers and capacities have grown in step with the increasing global demand for oil, refined petrochemicals, chemical products and biofuels. Increasingly volatile and imbalanced markets as well as contango operations create additional demand for tank storage. However, there are concerns that the industry is not embracing innovation fast enough to ensure the performance and safety levels required by both customers and regulatory agencies. To attract additional capital investment to provide the required capacity as well as become more attractive to investors, facility operators need to work on key performance indicators (KPIs) to reduce the total cost of ownership and improve return on investment. Digitalisation can provide valuable levers for achieving all of these objectives.
The prevailing requirement in tank storage facilities has always been a quick response to market demands, i.e. to adapt capacities, to maximise performance through minimal downtimes, to be flexible in supply chain management, and to use safe and efficient processes. At the same time, the increasing speed of transfer logistics calls for faster, more efficient operations and resource distribution as well as optimised asset management and utilisation. The situation is further compounded by a growing need to improve tank farm and terminal safety. Faced with increasingly tight safety regulations, the industry urgently requires more highly integrated and automated processes as well as intelligent and reliable measurement, control and tank management solutions.
From automation to the digital enterprise
In this context, automated processes have proven essential for storage operators to achieve greater efficiency, reduce total cost of ownership and stay ahead of competition, especially in volatile markets. A similarly momentous step forward is being achieved with digitalisation. Combined with a modular approach and smart sensors for the tank management system, digitalisation can help operators streamline operations, exploit available capacities and improve safety standards. However, digitalisation requires comprehensive networking and communication between all plant components and IT systems, alongside stringent monitoring of plant and cybersecurity – expenses that until now have often impeded or prevented the widespread deployment of digital solutions in tank storage facilities.
As digital technologies have matured in recent years, they have been successfully applied in many areas of industry for process optimisation. Leading automation and digitalisation companies are promoting digital solutions for both the manufacturing and process industries, tailoring available systems and services to the specific needs of the application. With a 'digital enterprise' approach, companies can maintain a sharper competitive edge over the entire lifecycle of their plant, paying particular attention to the improvement of productivity and flexibility. The core of the digital enterprise is 'smart data' and the digital twin, a digital model of the plant that is created during the engineering phase as the virtual counterpart of the physical plant through the interaction of data gathered from the different subsystems. The digital twin can be used to simulate the plant and even commission it virtually in advance. The uniform database allows information to be exchanged with the terminal automation, terminal management and process control system, which keeps the plant data and the associated documentation up to date through every stage, from planning through operation, up to maintenance. This creates economic value to tank and terminal operators as they can simulate assets and operations and see in a virtual world what is installed and happening in their real plant.
This article was originally published in the Winter issue of Tanks & Terminals. To read the full version, sign in or register for a free trial subscription.
Written by Ute Forstner and Wilfried Kleiser, Siemens, Germany.
Read the article online at: https://www.tanksterminals.com/special-reports/28122018/tank-storage-40/
You might also like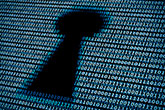 New research by DNV has revealed that the energy industry is boosting its cybersecurity spending, as heightened geopolitical tensions and the accelerating adoption of digitally-connected infrastructure have sparked concerns over the sector's vulnerabilities.