---
Nornickel has announced plans to build a liquefied natural gas (LNG) plant in place of its obsolete nickel factory in the Arctic. This fits in with the group's focus on its environmental goals and shows that the mining company is dedicated to becoming greener.
By adding LNG to its fuel mix, Nornickel hopes to curb pollution and contribute to the conservation of the fragile Arctic environment.
2H21 will see the company put in even more effort to reduce pollution. Its trucks will be re-designed to run on dual-fuel – natural gas plus diesel fuel. The trials for this should begin shortly. Four BelAZ mining dump trucks have been selected and their testing will take place at the Zapolyarny open-pit mine.
The ultimate goal is to cut down on the emission of carbon monoxide, carbon dioxide, nitrogen oxides, sulfur oxide, and dioxide. This will be achieved by a 40% reduction of diesel fuel consumption and the use of LNG instead. There is also an expected decrease in gas accumulation levels at the quarry.
The company will also cut costs associated with the transportation of overburden and ore thanks to the reduction of fuel for the mining equipment once the switch to LNG is done. Post-trial, a decision will be made on whether to redesign the entire fleet of trucks. Additionally, the trucks used for other projects such as limestone extraction in the Verkhnaya-Tomulakhskaya area will be re-designed.
The Norilsk division already controls large natural gas reserves, and a system is already in place for its production and transportation. All factors are there to reduce all the costs associated with production such as storage and transportation. Compared to diesel fuel, which needs to be imported, LNG produced by Nornickel will be 2.5 times cheaper and significantly eco-friendlier.
The cost of re-equipping a single dump truck at the pilot stage of the project is around 11 million roubles. If the modernisation process covers large fleets of quarry trucks, costs of the works will be significantly lower. The construction of the LNG plant is expected to take place between January 2022 and March 2023.
Nornickel is committed to creating a better world and a key component of this is changing the way the company operates. By switching its fleet to LNG as fuel, the company can significantly reduce nitrogen oxides, sulfur oxide, and dioxide emissions. This not only stays in line with its environmental goals but has been proven to be more financially feasible as well.
Read the article online at: https://www.tanksterminals.com/special-reports/22022021/nornickel-to-build-lng-plant-to-cut-emissions/
You might also like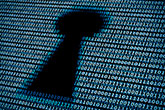 New research by DNV has revealed that the energy industry is boosting its cybersecurity spending, as heightened geopolitical tensions and the accelerating adoption of digitally-connected infrastructure have sparked concerns over the sector's vulnerabilities.