---
AltaGas has advanced its global export strategy through increased ownership in Petrogas.
Alta Gas announces that AltaGas Idemitsu Joint Venture Ltd Partnership (AIJV) and SAM Holdings Ltd (SAM) have entered a definitive agreement relating to the put process surrounding Petrogas Energy Co. (Petrogas). The agreement was originally announced on 2 January 2020.
Pursuant to the agreement, AltaGas is indirectly acquiring an additional 37% of Petrogas' equity for total consideration of approximately CA$715 million. This consideration includes the acquisition of 4 751 733 shares of Petrogas and incorporates working capital normalisation and certain other factors. Post-closing, AltaGas' indirect ownership in Petrogas will increase to approximately 74%, with Idemitsu Kosan Co. Ltd (Idemitsu) owning the remaining approximate 26%. Upon closing, AltaGas plans to fully consolidate Petrogas' financial results, where previously the company only captured Petrogas' historical performance through an equity pick up via AltaGas' non-controlling interest and preferred dividends received.
AltaGas plans to initially fund the transaction with short-term debt from the company's approximate CA$4 billion of current estimated liquidity, and to later repay such draw through the strong free cash flow from the asset base and expected proceeds from non-core asset sales targeted over 2021. The transaction, based on initial financing, is expected to be accretive to AltaGas' credit metrics on a run-rate basis, with any potential subsequent asset sales expected to further improve the company's credit metrics. The transaction is also anticipated to be immediately accretive to earnings and cash flow per share. Subject to regulatory approvals and customary closing conditions, the transaction is expected to close in 4Q20 or 1Q21. The transaction is subject to clearance under the Competition Act (Canada) and the Canada Transportation Act.
Randy Crawford, AltaGas' President and CEO, said: "We are excited about the opportunity to increase our ownership interest in Petrogas. This acquisition is consistent with our global export strategy, growing midstream operations, and corporate focus on building a diversified, low-risk, high-growth utilities and midstream business that is set to deliver resilient, durable and compounding value for our stakeholders. The transaction provides AltaGas with operational responsibility of strategic assets that, along with our Ridley Island Propane Export Terminal (RIPET) and our existing midstream assets, positions the company to capture efficiencies that will accrue to our shareholders and customers. The capital-intensity of the Petrogas asset base is very low with small annual maintenance CAPEX requirements, and the platform should produce strong and recurring free cash flow over the coming years that will allow us to continue to de-leverage and fund our low-risk growth in our utilities platform and continue optimisation and grow our midstream business".
"In addition to increasing our interest in the Ferndale Liquefied Petroleum Gas (LPG) export terminal with additional propane export capacity, we are adding a butane option for our customers. The acquisition will also provide AltaGas with greater access to NGL supply and storage, including Fort Saskatchewan, Alberta [Canada]. It will expand our logistics capabilities with a significant complementary and contracted asset base in key regions across North America and add a large network of additional customer relationships, along with operational expertise across these regions. The continuous improvement of our logistical capabilities along with low capital investments in additional storage and rail improvements, will provide the opportunity for cost reductions that will accrue directly to the bottom line.
"The Ferndale LPG export terminal and wharf are located on the west coast in Washington State [US], which provides the same structural advantage related to reduced shipping days to Asian markets as RIPET, and has capacity to export in excess of 50 000 bpd of combined butane and propane. Combined with AltaGas' RIPET, our export capacity will increase to approximately 100 000 bpd, with the ability to ultimately achieve in excess of 130 000 bpd over the medium-term once RIPET is increased to nameplate capacity […] The combined current LPG export capacity of RIPET and Ferndale currently has the potential to reduce the equivalent of approximately 500 000 average Asian citizens' total carbon footprints per year, when compared to burning more carbon-intensive fuels like thermal coal. As our LPG exports increase, so will our positive impact as a company that provides optionality to global markets for affordable and cleaner energy sources that are capable of reducing global carbon emissions.
"Consolidating Petrogas will better highlight the platform's strong, steady and recurring free cash flow. On a run-rate basis, we anticipate that this transaction will be approximately 10% accretive to earnings per share, approximately 15% accretive to cash flow per share while improving our pro-forma run-rate leverage metrics, despite being entirely debt financed. Post-closing, we will embrace the best practices for the combined organisation, along with our partner Idemitsu, and will be acutely focused on integrating Petrogas' midstream infrastructure, logistics and service offerings within AltaGas. We estimate, in the short-term, there to be approximately CA$30 million of annual synergies within the combined platform, which we expect will deliver meaningful value for our stakeholders. In the longer term, the addition of the Petrogas assets will position AltaGas with the opportunity to make investments to facilitate the full utilisation and capacity of our combined platform to export additional LPG cargoes to Asia.
"We're excited to be increasing our investment in Petrogas and what we believe can be achieved through optimisation opportunities. We're also excited to be continuing our long-term partnership and working alongside Idemitsu, a partner we hold in the highest of regards. We look forward to leveraging the best practices of our company and Idemitsu."
Read the article online at: https://www.tanksterminals.com/terminals/19102020/altagas-advances-global-export-strategy/
You might also like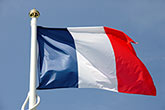 The implementation of HyPSTER, a green hydrogen storage demonstrator in a salt cavern located in Etrez, France, is progressing.