---
Pavilion Energy has taken delivery of its first LNG cargo paired with a Statement of Greenhouse Gas Emissions (SGE) from QatarEnergy at the Singapore LNG Terminal.
The SGE is a verified statement of greenhouse gas (GHG) emis-sions associated with producing and delivering an LNG cargo from wellhead to discharge terminal.
The SGE methodology was jointly published by Pavilion Energy, QatarEnergy and Chevron, and seeks to become a common stand-ard to measure, report and verify GHG emissions along the LNG value chain to drive greater transparency and enable stronger ac-tion on GHG reduction measures. Intended for wide adoption, it paves the way for enhanced strategies towards a lower carbon fu-ture. Since its publication in 2021, the SGE methodology has been applied on six delivered LNG cargoes.
Alan Heng, Group CEO of Pavilion Energy, said: "Natural gas is ex-pected to continue playing a key role in helping economies transit to a low carbon future for years to come. With the SGE methodology, we see it as a way to be accountable for the carbon emissions of LNG cargoes delivered and are elated to receive our first SGE methodology-certified cargo in Singapore."
Read the article online at: https://www.tanksterminals.com/terminals/16052023/singapore-receives-its-first-sge-methodology-certified-lng-cargo/
You might also like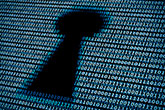 New research by DNV has revealed that the energy industry is boosting its cybersecurity spending, as heightened geopolitical tensions and the accelerating adoption of digitally-connected infrastructure have sparked concerns over the sector's vulnerabilities.