---
Gastech recently launched its 2019 conference programme with a reception at The Houston Club.
The 2019 conference programme includes an exclusive forum to identify growth solutions in markets that have recently pivoted to natural gas. The Asia LNG Market Development Forum includes key players from Asia, the world's largest purchaser of LNG, to discuss the most prominent developments and opportunities facing the LNG market.
A record 1100 abstracts were submitted this year, with 180 papers selected, and a total of over 400 energy professionals slated to present or speak at Gastech 2019. The Gastech Governing Body, which is comprised of four key co-chairs and industry leaders, formulated the strategies and technical programming, as well as vetted and selected the abstracts to be presented.
Three of the four co-chairs provided remarks at the launch event, including: Andrew Clifton, General Manager and Chief Executive Officer, Society of International Gas Tanker and Terminal Operators; Paul Sullivan, Senior Vice President, Global LNG & FLNG, WorleyParsons; and Christopher Caswell, Director, Global LNG and FLNG Technology & Development, KBR. Sullivan focuses on the strategic portion of the programme, and Clifton and Caswell focus on the technical programme.
Representatives from Gastech 2019 co-host companies participating in the launch event included Renee Pirrong, Manager, Research and Analysis, Tellurian; Glenn Wright, President, Shell Energy North America; and Sarah Howell, Marketing Communications, LNG, ExxonMobil.
"In the US, we have a front row seat to the confluence of two of the biggest macro trends happening today in the global gas market," said Pirrong. "There is a massive supply push from the US where we have a bounty of natural gas. At the same time, there is a demand pull from the rest of the world. The world needs a prolific amount of natural gas."
"Trading and supply is like the central nervous system of Shell; it connects every part of our business," said Wright. "This year, the topics at Gastech address growth opportunities and challenges in our energy portfolios and gas is a critical component."
In addition to addressing market trends and opportunities, Gastech 2019 will feature diversity and inclusion programming. Specifically, ExxonMobil will announce the recipients of its Power Play Awards, which recognise the accomplishments of remarkable women and the men who uphold the importance of supporting and empowering in the workplace at the event.
"What began as a popular series of diversity-focused ExxonMobil Power Play networking events has evolved into an award that demonstrates how a mutually supportive environment can help support business outcomes across all parts of the LNG value chain," said Howell.
Gastech 2019 is taking place from 17 – 19 September 2019 at the NRG Center in Houston, Texas, US. For more information and to register visit the website at www.gastechevent.com.
Read the article online at: https://www.tanksterminals.com/terminals/15052019/gastech-launches-conference-programme/
You might also like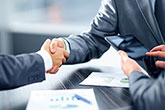 The company has announced a series of key contract wins across the Asia Pacific (APAC) region.