---
The American Petroleum Institute (API) recently updated two standards that are integral to the operation, selection, and installation of pressure-relieving devices (PRDs) used throughout the natural gas and oil industry.
The contribution of these devices to safety, environmental protection, and operational integrity cannot be understated. In many ways, PRDs are the most important pieces of equipment across a range of facilities, including petrochemical refineries, LNG terminals, and other production sites. These devices are designed to protect facilities from overpressure events and are key to managing production at any size refinery, or related facility.
The recently updated standard has been divided into two parts: API 520 Part I, 10th Edition, Sizing, Selection, and Installation of Pressure-Relieving Devices in Refineries - Sizing and Selection; and API 520 Part II, 7th Edition, Sizing, Selection, and Installation of Pressure-relieving Devices - Installation. The updates include requirements that have been significantly enhanced by incorporating new data and technology to effectively install and operate PRDs.
API 520, Part I covers the sizing and selection of a PRD, while Part II covers the device's installation. Specifically, Part I provides important sizing procedures and selection criteria to allow the operator to identify the correct device for the correct application. Part II includes guidance on all aspects of installation, ensuring PRDs are installed appropriately to minimise the likelihood of unstable operation. The design and integrity of these critical devices is essential to ensure the equipment incorporates the most advanced engineering practices. By incorporating advanced calculation techniques and equations, both standards are increasingly important for process operators to know which PRD will work best at a facility, while also providing expert knowledge on how to install these devices properly to maximise reliability, performance, and safety. The API 520 suite provides critical guidance for relief system design engineers, assisting them in establishing effective emergency procedures to protect pressure vessels at piping refineries and petrochemical facilities.
Additionally, consensus standards like 520 Parts I and II are considered 'Recognised And Generally Accepted Good Engineering Practices' (RAGAGEP), and as such present generally approved ways to perform specific engineering, inspection or mechanical integrity activities, such as fabricating a vessel, inspecting a storage tank, or servicing a relief valve. Using RAGAGEP standards like these assist the industry in improving safety and sustainability.
Overall, the new editions of these standards move the natural gas and oil industry forward in its goal of protecting its workers, the communities that host the industry, the environment and the public at large. API's standards undergo thorough third-party review to ensure that standards, like API 520, Parts I and II, are an effective complement to the industry's legacy of excellence in safety. The standards were published on 28 October by API's Global Industry Services (GIS) division and are made available through API.org.
Read the article online at: https://www.tanksterminals.com/terminals/09112020/api-updates-suite-of-standards-addressing-pressure-relieving-device-safety/
You might also like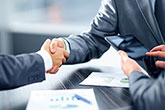 The company has announced a series of key contract wins across the Asia Pacific (APAC) region.