---
Dropsafe, a provider of dropped objects (drops) prevention in the global oil and gas and offshore wind markets, has signed a new distribution agreement with Module Solutions and Systems (MSS), a company specialising in modular walkways and HSE solutions.
The partnership will facilitate a significant extension of Dropsafe's distribution and service network in Norway, allowing users of its advanced Dropsafe barrier system, nets and pouches to benefit from reduced delivery times and increased technical support.
Norway has long been a key market for oil and gas. Further penetration of Dropsafe's products into this market will provide opportunities for HSE managers to easily access leading drops prevention solutions. Norway also has the potential to be an important offshore wind energy market, and, although this development is to be welcomed, it is accompanied by new risks. It is therefore vital that the sector follows oil and gas in adopting drops prevention best practise.
It is vital that wind farm owners take proactive steps to mitigate drops risks. Statistics from G+, the global HSE organisation for offshore wind, show that 22% of drops incidents in 2018 resulted in injuries to personnel. As the industry grows, so does the risk of a potentially fatal incident. Installing cost-effective solutions such as Dropsafe's advanced polymer barrier dramatically reduces the risk of financial and reputational damage for firms seeking to maintain a competitive edge.
Morten Alstadsæther, Managing Director of MSS, said: "We are excited to offer the full range of Dropsafe's products. Our business is based on the trust of our clients, and we earn this by providing the best solutions available in the global market. This partnership with Dropsafe is based on our shared values of quality and innovation, and a shared understanding of the needs of both the oil and gas and offshore wind sectors."
Mike Rice, Commercial Director, Dropsafe, added: "Norway's oil and gas and offshore wind industries are keenly aware of the risks dropped objects pose during operations. Our agreement with MSS will ensure that our distribution and support network in the Norwegian market is able to keep up with increased demand for our products, maintaining maximum responsiveness to client needs and ensuring that drops prevention solutions are readily available in this key market."
Read the article online at: https://www.tanksterminals.com/terminals/06112019/dropsafe-signs-distribution-agreement-with-mss/
You might also like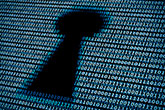 New research by DNV has revealed that the energy industry is boosting its cybersecurity spending, as heightened geopolitical tensions and the accelerating adoption of digitally-connected infrastructure have sparked concerns over the sector's vulnerabilities.