---
Ursa Space Systems Inc. (Ursa) delivers reliable global economic intelligence with a strong focus on commodities and the financial markets. Ursa delivers information products that provide economic insights about the oil and gas industry. One of Ursa's current product offerings is global oil storage monitoring.
Ursa aggregates and analyses satellite imagery, primarily in the form of Synthetic Aperture Radar (SAR). Radar satellites collect data through clouds at both day and night. This technology and Ursa's capabilities of harnessing it can lead to additional insights about all facets of the oil and gas supply chain, both from a quantitative and qualitative standpoint.
Ursa is developing its global oil storage product region-by-region beginning with China, a major consumer of crude oil and a location where data on oil inventories is important, but known to be delayed or untrusted. An example of how Ursa's data can be used is the balance sheet use case. With more up-to-date and accurate data, users could alter their short-term or long-term models for crude oil prices based on supply and demand, which may lead to a changed recommendation for buy/sell decisions and therefore could affect the market. There is value to knowing this outcome weeks in advance of everyone else, in order to anticipate market movements. Since Ursa's data correlates to the general movement of government data, having this information 2 - 4 weeks ahead of time, especially along with import/export data, allows the user to lock down certain aspects of the balance sheet, and even go so far as to predict the runs number from China.
Besides oil storage, another key quantitative capability is looking at transportation of crude and products in the form of ships. Currently, the Automatic Identification System (AIS) is used to understand ship locations, both for the safety of other ships as well as for those in the financial and physical markets, to estimate product location and arrival times. However, there are a number of factors than can impact the validity of the AIS system. If this is the case, the whereabouts of these ships may be unknown. Satellite imagery, primarily in the form of radar, can find these ships and fill in tracking dropouts that may exist within the AIS broadcasts.
The satellite imagery that Ursa uses can also provide qualitative insights regarding production sites and refineries. General activity, construction progress or even facility damage can be detected, reported upon and leveraged to gain competitive advantage in the financial markets. By continuously monitoring the construction progress of a specific refinery before it comes online, patterns can be analysed and milestones can be predicted with confidence.
Ursa is a satellite imagery analytics company whose focus is on commodities and the financial markets. The company delivers information products to provide economic insights about the oil and gas industry. By using satellite imagery in the form of radar, Ursa can provide an all-weather, all time of day solution to many problems faced today in the financial or physical energy markets, in all aspects of the supply chain, from production to refining and delivery.
Read the article online at: https://www.tanksterminals.com/storage-tanks/31082017/ursa-introduces-global-oil-storage-monitoring/
You might also like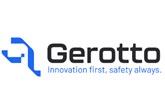 The company's new website and logo have been released.