---
Delek Logistics Partners, LP and Green Plains Partners LP have announced the companies have formed DKGP Energy Terminals LLC, (DKGP) a 50/50 joint venture (JV) engaging in the light products terminalling business.
DKGP signed a membership interest purchase agreement to acquire two light products terminals from an affiliate of American Midstream Partners, L.P. These light products terminals are located in Caddo Mills, Texas and North Little Rock, Arkansas. The total purchase price for these assets is US$138.5 million in cash. Subject to customary closing conditions and regulatory approvals, the transaction is expected to close in the first half of 2018.
DKGP will consist of the assets purchased from an affiliate of American Midstream and assets contributed by Delek Logistics, with a total value of approximately US$162.5 million. Taking into consideration the combination of the assets, synergies and future growth, the joint venture is expected to generate an EBITDA of approximately US$19.2 million in 2019.
Immediately prior to the closing of the acquisition by the joint venture of the two terminals from American Midstream, Delek Logistics will contribute to the joint venture its North Little Rock, Arkansas terminal with throughput capacity of 17 100 bpd and its Greenville tank farm located in Caddo Mills, Texas with approximately 330 000 barrels of aggregate shell capacity, which will be valued at approximately US$24.0 million, along with approximately US$57.25 million in cash. Green Plains Partners will contribute approximately US$81.25 million in cash to DKGP. The DKGP board will oversee the newly formed joint venture and will appoint an affiliate of Delek Logistics as the operator with day-to-day operational responsibilities for the four terminals.
Uzi Yemin, Chairman and CEP of Delek Logistics' general partner, remarked: "We are excited to partner with Green Plains Partners for its potential ethanol volumes, logistics expertise and industry knowledge as the domestic markets expand blending, and look forward to the future of this joint venture. This is a great opportunity as it fits our strategy to grow through assets in markets that we are very familiar with, and by contributing our complementary existing logistics assets in east Texas and Little Rock, Arkansas, we expect to create additional synergies within the joint venture. In addition to serving third party customers, it should be well positioned to provide additional logistics support to Delek US' Tyler, Texas and El Dorado, Arkansas refineries. Our financial flexibility should give us the ability to finance this investment under our revolving credit facility, while we continue to look for opportunities for future growth."
"This transaction helps us start achieving our goal of diversifying Green Plains Partners revenue and income streams," said Todd Becker, President and CEO at Green Plains Partners. "We believe this joint venture with Delek Logistics creates significant value for both our partnership unitholders and Green Plains Inc. shareholders. We anticipate that this new joint venture will be immediately accretive to earnings and we look forward to building on our relationship with Delek Logistics."
In February 2017, Green Plains Partners and Delek Renewables LLC formed NLR Energy Logistics LLC, a 50/50 JV to build an ethanol unit train terminal in the Little Rock, Arkansas area with capacity to unload 110-car unit trains and provide approximately 100 000 barrels of storage. NLR Energy Logistics expects to begin operating the terminal before the end of 1Q18. NLR Energy Logistics LLC will remain a separate entity from DKGP as described above.
Acquired Asset Summary
The Caddo Mills, Texas terminal can be supplied by a connection with the Explorer Pipeline and by truck and consists of approximately 770 000 barrels of light product storage capacity, five truck loading lanes and ethanol blending capability. Total throughput capacity is approximately 28 000 bpd. This terminal is located adjacent to Delek Logistics' Greenville tank farm.
The North Little Rock, Arkansas terminal is supplied by both the Enterprise and Magellan pipelines, rail and truck. It consists of approximately 550 000 barrels of storage capacity, eight truck loading lanes and ethanol blending capabilities. Total throughput capacity is approximately 45 000 bpd. Logistics capabilities at this location also include the capability to unload ethanol unit trains. This terminal is located adjacent to Delek Logistics' existing North Little Rock terminal.
Read the article online at: https://www.tanksterminals.com/storage-tanks/21022018/delek-logistics-partners-and-green-plains-partners-form-joint-venture/
You might also like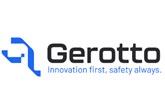 The company's new website and logo have been released.