---
With oil storage in high demand, oil company owners and tank inspectors are rapidly maximising tank assets, increasing the need for tank measurement and inspection using the most advanced technologies.
The combination of too much oil production, plummeting prices, and suppressed demand from the COVID-19 pandemic are driving a major effort to keep petroleum storage tanks and terminals in good repair, retrofit or improve old tanks so they are more efficient, and construct new tanks and tank farms.
Under this market pressure, oil producers, tank owner/operators and tank inspectors are looking for faster, more efficient inspection and construction methods, including 3D laser scanning, which enables quick, safe and accurate creation of point clouds of tank structures to reveal any problems.
Laser scanning increases tank inspection speed and accuracy
Today, tank measurements that used to be gathered by surveying instruments known as total stations are increasingly made with laser scanning technology.
Laser scanning uses lidar (light detection and ranging) to capture millions of individual points on a tank's shell, bottom and roof. Laser scanning also captures information on appurtenances such as nozzles, access points, stairs and ladders as well as nearby structures and terrain. Built-in cameras capture digital images that provide additional documentation of tank conditions. The 3D laser scanner can also be used for fitness-for-service assessments (FFS).
Laser scanners are roughly the same size as total stations and use a similar tripod and workflow in the field. To conduct a scan, the operator places the scanner at a few locations around a tank. In a few minutes, the scanner captures a point cloud consisting of closely spaced 3D points on the tank and structures. Depending on the size of the tank, the operator performs multiple scans to capture the entire site. In most situations, crews using high-speed scanners can complete the work in less than one hour.

This screen capture shows a cross section of a tank that has had each of the main
components—roof, shell, floor and deadwood—automatically classified.
Scanning software reveals more tank detail
With advances in software technology, the data from laser scanning offers a more detailed look at a tank, and the analysis process itself is far less cumbersome.
The software enables the merging of multiple point clouds into a single cohesive dataset, basic clean-up and organisation, and a comprehensive and precise picture of the tank. It also provides built-in functions for tank analysis, which is then used to produce inspection reports.
Manually analysing data and producing reports from total stations typically requires many hours, but today's laser scanning data and software produces API and ISO standard reports in half the time.
Once scanning data is imported and processed, the software can be used to examine the entire tank, leading to recommendations for maintenance and repairs. On out-of-service tanks, where the interior is scanned, inspectors can get detailed maps of the tank bottom, using colour-coding to indicate bends or depressions. Similarly, software can compare the tank shell to true vertical reference and automatically identify bulges or deformations that exceed a specified amount.
The software also helps manage the area around a tank. With only a marginal increase in time on site, field operators can extend the scans to capture the surrounding ground and features.
Trimble's complete solutions for applying laser scanning technology for storage tank inspections and calibrations save money, increase field worker safety and produce superior results over traditional methods.
By Jason Hayes
To learn more visit https://geospatial.trimble.com/storage-tank.
Read the article online at: https://www.tanksterminals.com/storage-tanks/20052020/3d-laser-scanning-opens-path-to-optimal-oil-storage-tank-inspection/
You might also like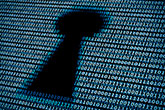 New research by DNV has revealed that the energy industry is boosting its cybersecurity spending, as heightened geopolitical tensions and the accelerating adoption of digitally-connected infrastructure have sparked concerns over the sector's vulnerabilities.