---
The American Petroleum Institute (API) has published the ninth edition of API Standard 2510, covering the design, construction, and location of liquefied petroleum gas (LPG) storage installations and handling facilities.
API 2510, entitled 'Design and Construction of LPG Installations', covers a broad array of LPG facilities, including both marine and onshore pipeline terminals, natural gas processing plants, refineries, petrochemical plants, and tank farms.
The ninth edition makes a key change when compared to its previous version by incorporating API 625, covering refrigerated tank storage systems with general requirements to address issues common to all tank systems in an integrated way. The ninth edition provides updated requirements for storage design, associated piping systems, foundation requirements, and accessories. The standard also recommends various materials to be considered by operators to strengthen LPG facilities, including reinforced masonry, reinforced concrete, prestressed concrete, metal plate, and pipe of various shapes and sizes.
The revisions to API 2510 help address the safety of LPG storage installations by employing good engineering practices during both the design and construction of these facilities. Likewise, environmental protection is also addressed by employing the standard's expanded guidance for fire protection, as well as requirements for spill containment and pressure relief.
LPG facilities are designed to handle a number of hydrocarbon liquids that are produced from natural gas wells, including propane, butane, kerosene, and other related liquids. In fact, LPG is the second most widely used fuel for heating in the US after natural gas, and is also commonly used for air conditioning and as a chemical refrigerant. Given the essential nature of LPG in everyday life, it is important that its storage and handling reflect industry best practices and design considerations.
API 2510 has been published by API's Global Industry Services (GIS) division and is made available at API Publications. For more information, click here.
Read the article online at: https://www.tanksterminals.com/storage-tanks/13082020/api-updates-key-lpg-safety-standard/
You might also like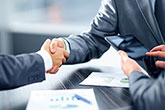 The company has announced a series of key contract wins across the Asia Pacific (APAC) region.