---
Neste will begin a two-month shutdown at its refinery in Naantali, Finland, this month. The major turnaround will complete a plan that was first introduced in 2014 to implement closer integration of the operations of two Finnish refineries under uniform management. The Finnish refinery operations of Neste consist of four production lines at the Porvoo refinery, and one in Naantali.
"With the ongoing investment programme, we're aiming for an additional margin of at least US$5.50/bbl after the ongoing strategic investments in Porvoo and Naantali are completed," says Matti Lehmus, Executive Vice President of Oil Products at Neste. "The production structure will be revamped to decrease the importance of heavy fuel oil and to increase the proportion of more valuable products."
In the future, the Naantali production line will produce gasoline, diesel oil and special products, including solvents and bitumen. Naantali also produces important feedstocks such as vacuum gas oil for the Porvoo refinery's production lines. The Naantali terminal capacity will be used to distribute products produced in Porvoo and Naantali.
Planned major turnarounds are significant projects for maintaining the refinery's competitiveness, safety and reliability, and they are carried out every four to five years. Furthermore, statutory pressure equipment inspection and maintenance require scheduled shutdowns. While a previous major turnaround at Naantali took place in 2012, the impending turnaround will be the most extensive ever carried out at the refinery. The multinational project will have a total of approximately 30 different nationalities among the contractors. The maximum workforce active at any one time will be 1500.
The Naantali turnaround with the related investments aims to improve the competitiveness of the Finnish refinery operations of Neste. The total cost of the turnaround will be around EUR 90 million. The sum consists of investments related to the turnaround, maintenance investments made at the same time, and the value of lost production. Work related to the change of production structure at the Naantali refinery has already been carried out for more than 700 days during production operations with no lost workday injury cases.
Read the article online at: https://www.tanksterminals.com/storage-tanks/10082017/major-turnaround-at-neste-refinery/
You might also like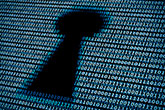 New research by DNV has revealed that the energy industry is boosting its cybersecurity spending, as heightened geopolitical tensions and the accelerating adoption of digitally-connected infrastructure have sparked concerns over the sector's vulnerabilities.