The North American storage boom: part two
---
Read part one of this article here.
Gas
Although the pace of drilling has fallen, unconventional gas production is still rising. Production from the Marcellus shale formation, which lies beneath West Virginia, Pennsylvania and Ohio, is nearing 15 billion ft3/d, approximately 20% of all lower 48 production. The EIA reports that, thanks to increases in drilling efficiency, total gas production has grown to 86 billion ft3/d by the end of 2015, and is expected to reach 87.6 billion ft3/d in 2016. In Canada, explorers in northeast British Columbia and northwest Alberta have also proven up several trillion cubic feet of unconventional gas.
While gas consumption has risen in North America, it has not kept pace with production, and new markets are necessary in order to soak up the glut. In Canada, there are currently over a dozen proposed projects to liquefy and ship up to 14 billion ft3/d to markets to Asia, most of which would be located in the British Columbia tidewater ports of Prince George and Prince Rupert. The most advanced is Petronas's CAN$36 billion, 12 million tpy Pacific NorthWest LNG project.
In the US, Cheniere Energy has been building four liquefaction trains in the Sabine Pass region of Louisiana. The first two trains, totalling 9 million tpy are reaching final commissioning stage. The company also has another 19 million tpy in the planning stage. Other US LNG projects include Sempra's 12 million tpy plant in Cameron, Dominion's 5.25 million tpy train in Cove Point, and two trains of 4.4 million tpy in Freeport, Texas.
LNG plants do not, generally, have large gas storage tanks onsite (the gas is taken directly from the pipe, cleaned of impurities and injected into the cryogenic train), they all have significant LNG storage. The insulated, aboveground tanks are designed to hold up to 500 000 m3 of chilled liquid, enough to fill two large LNG tankers. While some of the LNG plants are being built on brownfield regasification facilities and already have some insulated storage, all of the new builds will require extensive liquids capacity.
Refined products
Between 4Q14 and 4Q15, the retail price of gasoline fell from over US$3.00/gal. to under US$1.80, and diesel tracked from US$2.90 to under US$1.70. Drivers responded with increased mileage, and gasoline consumption has expanded by slightly over 2% in the last year, to 9.1 million bpd. Exports have also grown. In 2010, the US exported 296 000 bpd of gasoline. By 2014, that number had grown to 441 000 bpd. Most of the gasoline is sold to Mexico; when distillate and liquefied petroleum gases (LPGs) are included, the US exports over 527 000 bpd to its southern neighbour, an increase of 152% over the last decade. Most of the fuel is shipped by tankers, but NuStar recently announced a joint venture with Pemex to build a pipeline that will transport LPGs and gasoline from the Houston area to Nuevo Laredo and Burgos-Reynosa, in Mexico.
Refined product demand has had a beneficial effect on refining. According to the EIA, refinery margins (the price difference between a barrel of Brent crude and the wholesale price of gasoline) reached US$0.71/gal. in mid-2015, a spread not seen since 2007.
Read part three of this article here.
Written by Gordon Cope, Contributing Editor. This is an abridged version of an article taken from the Spring 2016 issue of Tanks & Terminals (a supplement to Hydrocarbon Engineering). Subscribers can view the issue by logging in.
Read the article online at: https://www.tanksterminals.com/storage-tanks/10032016/the-north-american-storage-boom-part-two-2713/
You might also like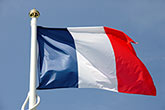 The implementation of HyPSTER, a green hydrogen storage demonstrator in a salt cavern located in Etrez, France, is progressing.