---
The damage to the global oil and gas sector wrought by the COVID-19 pandemic is especially felt by countries in the Middle East and North Africa (MENA), which are home to the largest conventional crude and gas reserves and have the greatest output. While producers scramble to bring their budgets under control, the construction and renovation of tanks and terminals is going through tremendous upheaval. Even under these unprecedented circumstances, however, there is much to take reassurance.
Middle East
The United Arab Emirates (UAE) port of Fujairah is located in the Gulf of Oman, outside of the Strait of Hormuz. While the port itself has been the target of attacks, ships departing from its loading facilities face much less danger than those passing through the Strait. A major tank construction project in the port is nearing completion; phase two construction expansion is expected to be in service by the end of the year, adding 3.8 million bbl of storage to the port. Phase three, which will add a further 22 million bbl, is expected to be complete by 2022.
In July 2019, Saudi Aramco awarded US$18 billion in contracts to increase capacity at the offshore Marjan and Berri oilfields. It is part of the State-controlled company's plans to add 1 million bpd of capacity to its current capacity level of 12 million bpd in order to compensate for declines in other fields. The company normally produces 10 million bpd and targets 2 million bpd spare capacity.
Marjan, with 2.3 billion bbl in original reserves, is to get a fourth gas oil separation platform (GOSP), built by McDermott and partners. In addition to an extra 300 000 bpd Arabian light crude (bringing total capacity to 800 000 bpd), approximately 360 000 bpd of natural gas liquids (NGLs) will be separated from the additional 2.5 billion ft3/d that will be produced. Sinopec and L&T have been contracted to install 217 km of subsea tie-in and shore-transport pipelines. The Berri project will add 250 000 bpd of additional capacity.
In early 2019, Saudi Aramco signed a US$10 billion joint venture with China's NORINCO and Panjin Sincen to build a fully-integrated refining and petrochemical complex in China. When completed in 2024, the complex will have a 300 000 bpd refinery, a 1.5 million tpy ethylene cracker and a 1.3 million tpy xylene unit. Saudi Aramco will have the right to supply up to 70% of the crude feedstock. In August 2020, however, the company announced it was reducing CAPEX, and suspended its 35% investment. If prices remain depressed, Saudi Aramco has stated that it will keep CAPEX in the US$20 billion to US$25 billion range for 2021 – 2023, placing a significant range of new domestic infrastructure on hold
In September 2020...
Written by Gordon Cope, Contributing Editor.
This article was originally published in the Winter 2020 issue of Tanks & Terminals. To read the full article, and other great technical articles in this issue, view the full issue here. You can also register to receive a free regular copy of the magazine here.
Read the article online at: https://www.tanksterminals.com/special-reports/29122020/light-at-the-end-of-the-tunnel/
You might also like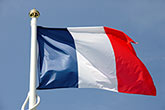 The implementation of HyPSTER, a green hydrogen storage demonstrator in a salt cavern located in Etrez, France, is progressing.