---
The introduction of biofuels marked a milestone reduction in the reliance on fossil fuels. In sustainability terms, the benefits of biofuels are clear – but inherent issues of microbial contamination and tank corrosion could significantly harm the health of fuel storage facilities. This article reveals the real impact of biofuels on storage tank stability and why a proactive approach to cleaning, inspection and maintenance could breathe life into assets for the long-term.
Microbial contamination – the dangers of the diesel bug
Because traditional hydrocarbon fuels can subsist for decades without the need for cleaning or maintenance, there are still quantities of usable fuel sitting in tanks built for back-up power in the 1970s. Since then, however, there has been a sea change in fuel storage safety.
The new generation of biofuels – which are created by reacting oils and fats with other common chemicals – require a far more robust regime. The reason? When exposed to water, biofuels are vulnerable to microbial contamination (also known as the diesel bug), a costly chain reaction sparked by moisture entering storage tanks via rainwater penetration, condensation, open vents or poorly sealed hatches.
The 'bio' element of biodiesel is generated in a process called transesterification, which converts its fundamental fats and oils – such as cooking oil, tallow, soya oil, rapeseed oil, sunflower oil or palm oil – into fatty acid methyl esters (FAMEs). These methyl esters are hygroscopic, which means they attract, trap and absorb surrounding water molecules, creating the perfect conditions for bacterial growth.
Microbes such as yeast and mould thrive on tank walls and at the touchpoint between fuel and water, feeding on biodiesel's fatty components and multiplying at an extremely rapid rate. Once dead, the bugs fall to the bottom of the tank, forming a stubborn layer of sludge and releasing highly damaging hydrogen sulfide. The compound not only fast tracks tank corrosion and blocks lines and filters, but also compromises fuel quality and performance.
Microbial contamination is a quick and potentially catastrophic process that can have a devastating effect, not just on fuel but on the tank itself.
Fuel tank failure – a domino effect of damage
The risks and repercussions of the diesel bug can be disastrous, and tainted fuel is only the tip of the iceberg. If left unchecked, microbial contamination can undermine the structural integrity of storage tanks, dramatically escalating the risk of leaks, spills and possibly devastating environmental incidents. Ironically, however, biocides – the very products marketed to destroy the bug – can actually speed up the downward spiral.
Despite many operators using biocides to tackle contamination concerns, these substances, intended to limit or eradicate micro-organisms through the use of chemicals, have been shown to boost hydrogen sulfide levels. Biocides kill the bacteria caused by microbial contamination and these drop to the bottom of the tank, releasing more hydrogen sulfide. The cycle can accelerate tank corrosion by up to 1 mm/yr and can limit the lifespan of a new steel tank to a mere 7 years.
Under a range of legislation including the 'Oil Storage Regulations', site owners have a legal responsibility to maintain fuel storage facilities, adhere to annual inspection schedules and actively prevent environmental harm. The cost of a leak or spill – both in economic and reputational terms – can bring businesses to a standstill, with fines for pollution events totalling hundreds of millions of pounds. The 'Environmental Protection Act 1990' places containment, clean-up and compensation expenses in the hands of polluters. Environment Agency prosecutions for even lower-level breaches are on the rise and monetary sanctions have sharply increased over the past 10 years, particularly for larger companies. In addition to criminal action from regulatory bodies, culpable organisations are also in the firing line for civil nuisance or negligence claims from affected residents or businesses.
Further still, prosecutors can now point the finger directly at individuals, making company owners and executives personally liable for serious non-compliance issues. Punishments can range from financial penalties to custodial sentences – and in 2017/18 alone, 22 company directors were indicted of corporate environmental crimes.
Front-footed fuel management
The welcome news is that fuel contamination – and its far-reaching aftereffects – are completely preventable. With a proactive plan of fuel testing, tank cleaning and facilities maintenance (plus expert remedial measures, if needed), it is possible to stay a step ahead of the diesel bug and operate on the right side of regulations.
The key is recognising that a responsible preservation programme is no longer a nice-to-have. Because even negligible moisture levels can kickstart the contamination process, regular fuel testing should form the first line of defence. This involves removing samples of the four layers of fuel from the tank and testing for bacterial growth within the top, middle, bottom and interface between fuel and water, where the diesel bug originates. A UKAS-accredited laboratory will be able to conduct an extensive range of British standard tests assessing appearance, water content, vapour pressure, distillation and microbial contamination. Experts then follow up with a detailed report highlighting recommended actions.
If evidence of contamination is found, fuel polishing is often the next step. This is a technical cleaning process that filters and eliminates micro-organisms, water and free water sediment from stored fuel. Polishing can be done by degassing, uplifting and transporting fuel to a purpose-built facility or via a mobile unit that carries out the procedure onsite to keep everyday operations on track. Fuel is pumped through the cleaning equipment and channelled back into the tank in a single, continuous pass, regardless of container type or capacity.
To avoid returning top quality diesel into a dirty tank, a full tank clean and inspection should take place during the polishing process. Using a range of man entry and non-man entry techniques including gamma jetting, 360° cleaning heads and state-of-the-art robotic systems, specialist cleaning teams remove water, microbes and sludgy residue at the bottom of the tank – the otherwise inaccessible source of corrosive hydrogen sulfide.
Other techniques can be used alongside tank cleaning and fuel polishing to ensure tanks remain safe and compliant, such as pressure testing and non-destructive testing (NDT). This method safely and thoroughly gauges tank health without further impacting its condition, instantly zeroing in on corrosion, weak spots, defects, cracks and leaks to prevent wider, less containable complications down the line.
A comprehensive tank inspection should evaluate not just general structural integrity but also the fitness of surrounding components such as filtration systems, pipelines, bunds and separators. Separators in particular play a vital role in averting pollution incidents because, if their filters are left to become blocked and saturated, contaminated water can be released into surrounding areas.
Following an exhaustive tank clean, inspection and analysis, experts can create a bespoke fuel and facilities aftercare programme, incorporating immediate fixes, long-term safety solutions and emergency response plans. Working with a single, trusted supplier who delivers a complete range of fuel services – from initial consultation to crisis management – significantly cuts costs, risk and resources, and ensures you remain compliant with key regulatory requirements.
In the event of a fuel-related incident, operators who can demonstrate due diligence, a long-standing track record of ethical practices and a forward-looking approach to maintenance are less likely to be found reckless or deliberately negligent by regulators and the criminal courts. It pays to invest in prevention and partner with a specialist who can support an ongoing commitment to uncontaminated fuel and corrosion-free storage facilities.
Conclusion
Since their introduction, biofuels have delivered a greener, cleaner alternative to traditional hydrocarbon fuels – but new products demand new processes. It is critical for site owners to rethink established procedures and adopt a rolling routine of fuel testing, tank cleaning and inspection. Factoring in risks of deteriorating assets, compliance infractions and ecological injury, it is not only a matter of commercial common sense but also of corporate conscience.
The simplest route to responsible fuel management is stopping microbial contamination at its source. It is therefore advisable to start small by dealing with the diesel bug and head off future environmental hazards for the benefit of business, the local community and the wider world.
Written by Russel Rhodes, Adler and Allan, UK.
Read the article online at: https://www.tanksterminals.com/special-reports/08012021/the-diesel-bug/
You might also like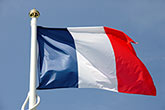 The implementation of HyPSTER, a green hydrogen storage demonstrator in a salt cavern located in Etrez, France, is progressing.