Terminals - 28 November 2018
Acquisition connects assets in Hawaii, Pacific Northwest and the Rockies.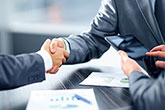 Dominion Energy agrees to acquire Dominion Energy Midstream common units for 0.2492 Dominion Energy common shares per Dominion Energy Midstream unit.
A proposed pipeline would serve both the St. James complex and Plaquemines Liquids Terminal in Louisiana.